Privacy Policy
The NAJHT will protect your privacy and will not pass on your information to third parties, except with your permission. Any personal information given to the web-site will be held and used in accordance with the Data Protection act 1998. We will not collect personal information except where it is explicitly requested and then provided by you; for example such as in an email feed-back form.
We will collect non-personal statistical aggregated data from this site for quality assurance and development purposes. This may be shared with our partners or appropriate third parties, but will not be linkable to any individual. We may keep a record of which links have been used to access our site.
Where we are linked to other web-sites, we will endeavour to maintain links with reputable and relevant web-sites. However, we do not have any control over linked web-sites and it is important to for the visitor to establish their privacy policy and the suitability of their content.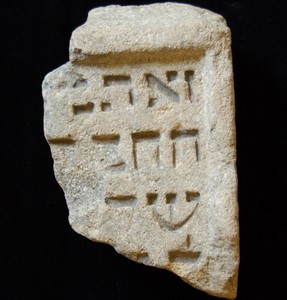 One of the leading medieval communities in England, Northampton's Jews were given the boot in 1290. However, seven centuries later they would return to give the boot to Northampton.
Read More