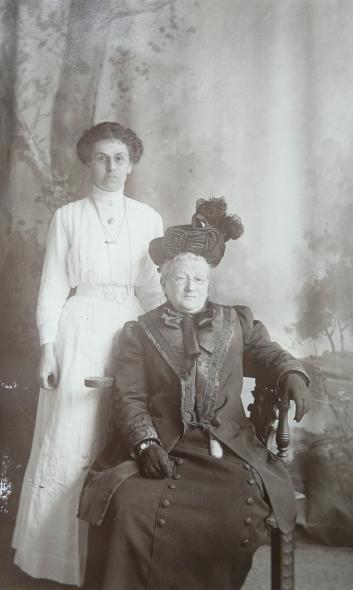 Back to search results
Juleta ('Ditta') Michel
M. Roberts
Ditta Michel (1869-1941) was the first born of GL Michel. She originally worked as a bookkeeper but she then opened 'Miss Michel's Typewriting School' in 1892, when she introduced typewriting to Northampton.
Ditta was given the front office of GL Michels' to use as her school as the family wanted to help her. She was assumed to be a less well off member of the family, and everyone was very surprised when she left £15,000 in her will when she died!
The photograph depicts Ditta standing behind her mother.