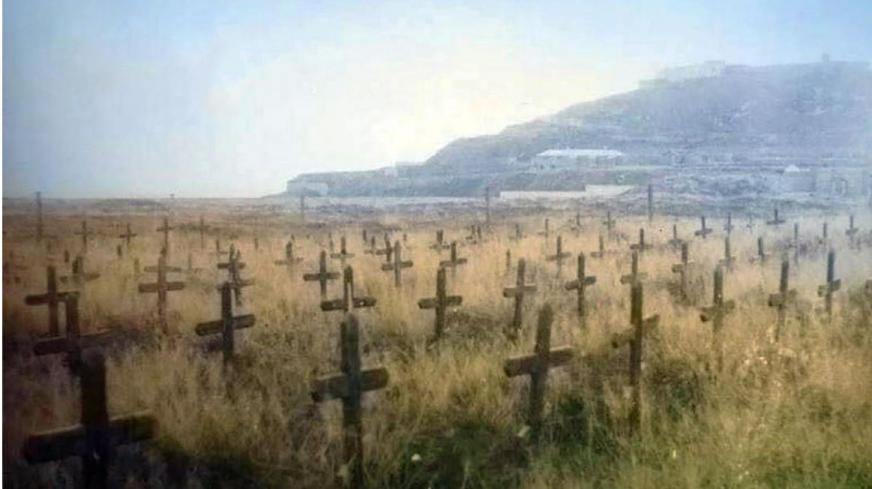 Back to search results
Channel Islands: EDF electricity plan could destroy Alderney's 'little Auschwitz'
Date: 17/09/2017
Location: Sunday Times
Download:
Channel Islands: EDF electricity plan could destroy Alderney's 'little Auschwitz'- A power line from France to England could desecrate the burial ground of a Nazi concentration camp on Alderney, experts warn (Journalist: Gabriel Pogrund)
Its quaint cobbled streets and grassy hills make the tiny Channel Island dependency of Alderney the most unlikely location for Nazi war crimes.
Now Britain's "little Auschwitz" could be destroyed by a £500m energy scheme backed by the European Union.
During the Second World War, Nazi soldiers established the only concentration camps to have existed on British soil and murdered up to 40,000 Russian, French and Jewish slave labourers on the island, earmarked by Hitler as an "impregnable fortress" for his regime.
A confidential report, leaked to The Sunday Times, reveals preliminary drilling has already "severely damaged" the main burial ground and warns of "greater damage" if a planned mega-cable linking France to Britain goes ahead.
The France-Alderney-Britain link, known as FAB, will connect the two countries' electricity grids via Alderney and is a key plank of British and French energy strategy. The project is jointly owned by EDF, the French energy giant, and private firms, and has so far received €7.2m (£6.3m) of EU funds.
The leaked report, written by two archaeologists who specialise in the Holocaust, warns that currently undetected bones are likely to be found intact underground on Longis Common, an undeveloped area of marshy grassland. Further "drilling and excavation work must immediately cease", it says.
Campaigners have condemned the "sickening" plans. Marcus Roberts, director of the National Anglo-Jewish Heritage Trail / JTrails, a charity, said: "It seems that these victims are still subhumans whose lives and tragic deaths seem scarcely worth noticing."
The 137-mile cable is planned to enter Alderney by passing through the cemetery area, while avoiding known graves, and a Nazi fortification that prisoners of war called "the Wall of Certain Death". Many died building it amid appalling conditions and were buried on the site.
The cable will run across the island and the bottom of the Channel to a station near Exeter airport, which will distribute the nuclear-generated power across the UK. The project is due to be operational by 2021.
Colonel Richard Kemp, former commander of British forces in Afghanistan, said the plans were "particularly sickening". He said: "It is morally wrong to allow the desecration of the 'extermination by labour' sites in Alderney."
Chris Jenner, project development manager at FAB, said: "We have taken expert advice to ensure there will be no impact to areas of known archaeological interest. Archaeology management plans will follow industry best-practice and will be implemented throughout the project."
Caroline Sturdy Colls, associate professor of genocide investigation at Staffordshire University, who co-wrote the report, said: "We remain concerned about any development works in the area."
@gabriel_pogrund
[NOTES FROM EDITOR: JTRAILS, WITH OTHER RESEARCHERS, HAS IDENTIFIED SEVERAL BURIAL SITES ACROSS LONGIS COMMON AND BAY FROM WWII AERIEL IMAGERY AND EYE-WITNESS TESTIMONY, INCLUDING A RECENT EYE-WITNESS ACCOUNT CONFIRMING THAT BURIALS STILL REMAIN ON SITE AFTER THE 1961 EXHUMATION. THE FAB LINK CONTRACTORS HAVE NOT YET PUBLISHED THEIR PROPOSED WORK METHOD TO PROTECT BURIALS]