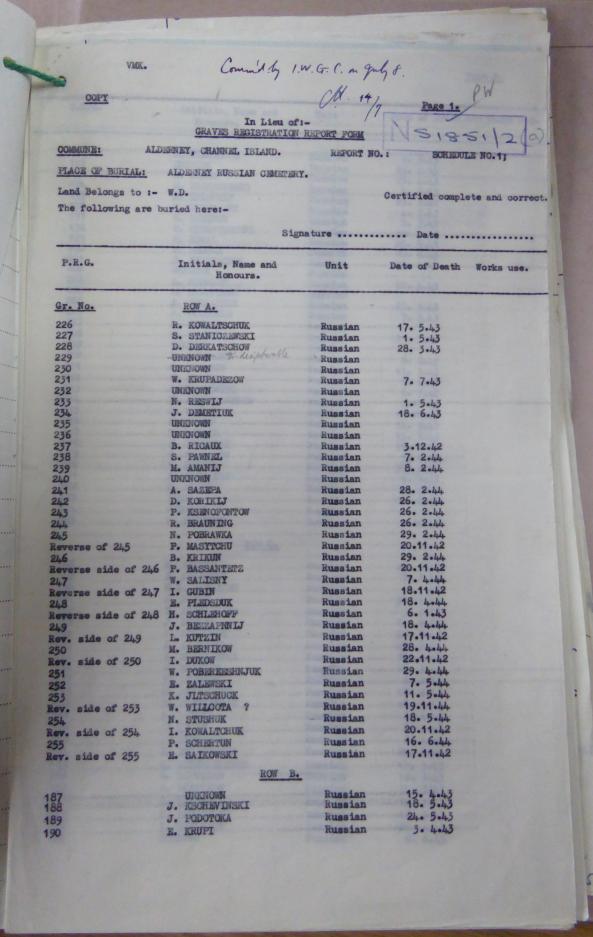 Back to search results
Russia Asks UK to Ensure Decent Burial of WWII Prisoners' Remains
Date: 27/09/2017
Location: Alderney (From Sputnik International)
Download:
Russia asked the United Kingdom to ensure a decent burial of the remains of the Nazi concentration camps' detainees on the island of Alderney, a representative of the Russian Embassy in the United Kingdom told Sputnik Wednesday.
LONDON (Sputnik) - The representative also asked for help in the identification of the remains that might have belonged to the Soviet citizens.
According to the UK archaeologists, there is still a significant number of unmarked burial mounds on the island, which are being discovered now in the course of excavations," the Russian Embassy's representative said.
The news comes after UK media reported on September 17 that the burial grounds located on the Alderney might be uncovered due to the construction of energy corridor France-Alderney-Britain. According to some media, several burial grounds have already been severely damaged.
Alderney, the northernmost of the inhabited Channel Islands, was occupied by Germany in 1940-1945. Four concentration camps were constructed on the island for prisoners of war and those who were subject to forced labor. According to some estimates, the number of people buried on the island might amount to 40,000. Several hundred graves were moved to France in the 1960s.
Moscow: West Risks Spread of Right-Wing Ideas by Downplaying Soviet Role in WWII
© REUTERS/ Kacper Pempel
Picture (supplied by JTrails for illustrative purposes), from the National Archives - British Intelligence List of a few of the Russian prisoners in the 'Russian' Cemetery on Alderney.