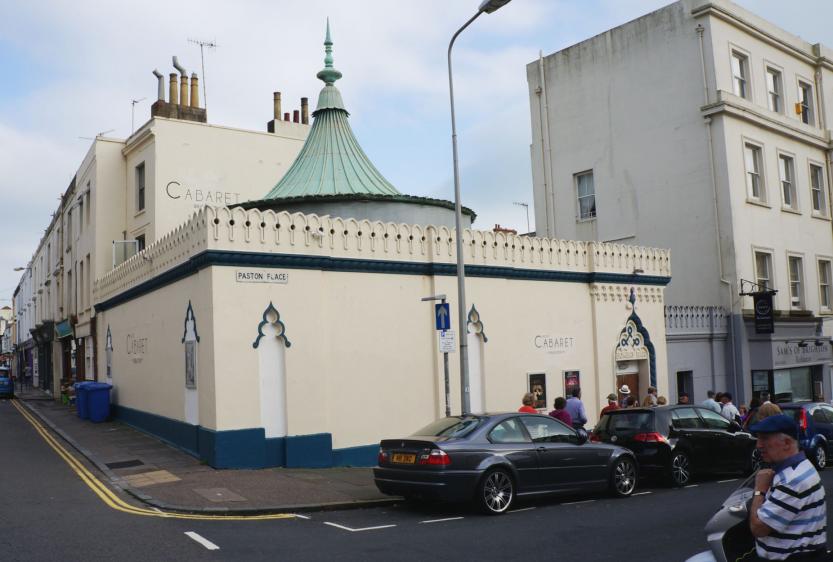 Back to search results
JTrails Heritage Open Day Tour - Brighton and Hove
Date: 29/09/2015
As our contribution to the Heritage Open Days and Days of Jewish Heritage, 2015 we organised a full-day walking tour and coach tour of Jewish Brighton and Hove with members of the North London Jewish Community, lead by JTrails Director Marcus Roberts, the author of the pioneering Brighton and Hove Jewish Heritage 'JTrail', created in conjunction with the local Jewish community.

The tour group enjoyed a bespoke walking tour through the famous 'Lanes' of Brighton and saw the site of the first synagogue in Brighton in Jew Street and many other sites associated with the history and personalities of Brighton and Hove. They completed their walking tour at the famous Middle Street Synagogue and were given a tour of the synagogue by members of the local community and had lunch at the new Hillel House at the synagogue.

After, the group visited the historic Florence Place Cemetery and saw the grave sites of famous Jewish Brightonians, such as Sir John Howard, who built the Palace Pier, and the grave of Henry Solomon, England's first Jewish police chief, who was murdered in the course of his duties at Brighton Police station.

A coach tour followed focusing on the Jewish sights along the sea front from Kemp Town to Hove. One high-light was the unique Victorian Sassoon Mausoleum (pictured above with members of the tour group), now a review bar!

JTrails organises regular walking tours and coach tours of Jewish heritage locations in England for groups and works with other leading Jewish Heritage guides in promoting Jewish heritage tourism and tours (tel: 07429 018962).